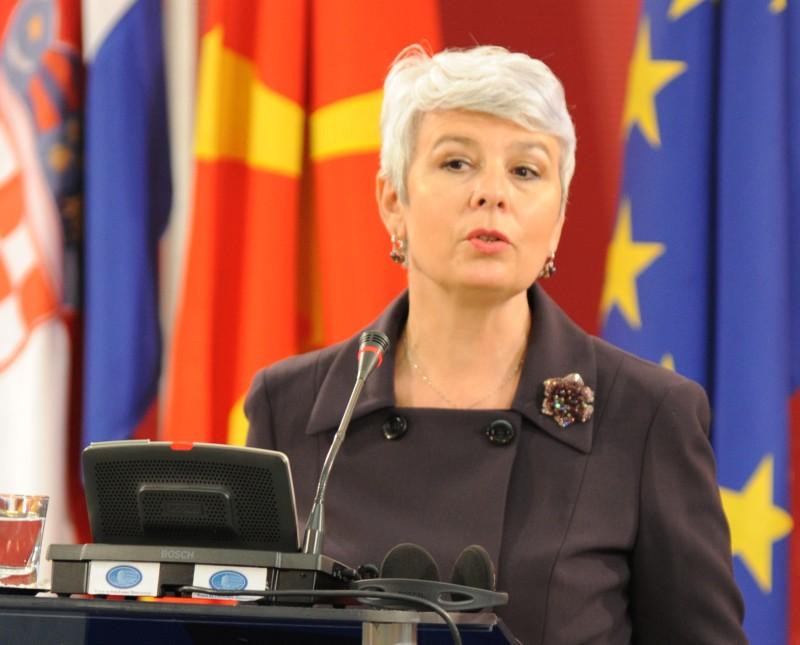 Croatia is NATO member state and is step before entering EU and therefore will support Macedonia's EU integration, Croatia's PM Jadranka Kosor said.
Macedonian PM Nikola Gruevski and Croatian PM Jadranka Kosor had an open discussion on EU integration, sharing information, discussing the economic cooperation as well as the minority issue in both countries.
"Not only we discussed about EU integration and the support in that matter, but we also discussed about the future cooperation in relation to certain experience, gained in the period when both countries are waiting for their EU integration", PM Gruevski said.
"Not long ago, Croatia's negotiation talks with EU were unblocked. I would say this once more, that unblocking those negotiations is a great sign, sign of encouragement, support for south-eastern region of Europe and all countries aspiring to become EU member states", PM Kosor said.