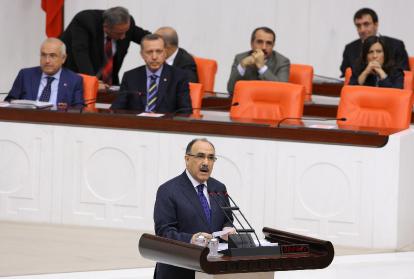 Interior Minister Beşir Atalay said on Friday that the government's much-debated Kurdish initiative would not divide the country but strengthen it under the slogan "more democracy for everyone."
In his address to Parliament, he said the government's initiative, which the ruling Justice and Development Party, or AKP, has billed as a solution to the country's 25-year struggle against the outlawed Kurdistan Workers' Party, or PKK, was a project "for brotherhood."
"The democratic opening will not harm the country but consolidate it," he said.
Parliament was set to discuss the initiative on Tuesday, the anniversary of the death of Republic founder Mustafa Kemal Atatürk. The timing prompted main opposition Republican People's Party, or CHP, and the Nationalist Movement Party, or MHP, to protest Atalay's address.
CHP deputies raised banners reading, "My leader, we will make your Republic live forever," and later requested that the debate be postponed.