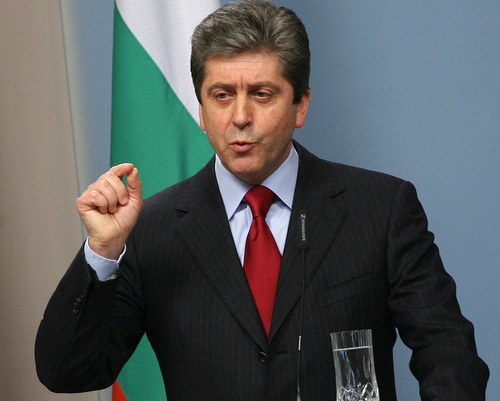 Bulgaria's parliament is scheduled to debate on Friday a a declaration demanding that President Georgi Parvanov recall the Bulgarian ambassadors to Turkey and the United States.
The center-right ruling GERB party, far-right 'Ataka', the rightist Blue Coalition and the conservative 'Law, Order, Justice' party (RZS) submitted on Wednesday the declaration, which is the first step taken by these parties in their efforts to impeach the Socialist president.
The declaration states that the president had broken his pledge to fulfill his constitutional obligation and recall the ambassadors after the government took a decision to this effect.
Last week the Bulgarian government approved the recall of the Ambassadors to Turkey and the USA, Branimir Mladenov and Lachezar Petkov, over violations in the Bulgarian Parliamentary Elections in July 2009 in the respective countries.
President Georgi Parvanov, whose signature is needed in order to actually recall the incriminated Ambassadors, however said he is not convinced that they are guilty and accused the government of excluding him from the investigation of their alleged violations.
The president said he first needed to see all evidence indicating the violations in question stressing that he would remove them if they were responsible.
Bulgaria's Prime Minister Boyko Borisov has made it clear he won't step back on his decision to recall the country's ambassadors to Turkey and the United States despite the president's disagreement. He has expressed confidence that Parvanov will finally embrace that decision.
Relations between the President and the ruling party GERB have been strained from the time the new government was formed, but they have worsened recently, with Prime Minister Boyko Borisov making several remarks critical of the president.
Recently, GERB's allies, the rightist party Democrats for Strong Bulgaria of Ivan Kostov demanded that Parvanov be impeached if evidence was found that he was involved in violations by Bulgarian companies in the UN Oil for Food program for Iraq in the late 1990s.
At the same time, the nationalist Ataka party has demanded that Parvanov be impeached over failing to inform the Parliament of all of his actions, as stipulated by Article 14 of the Constitution.