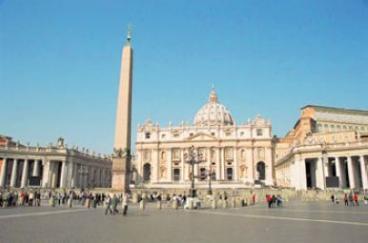 President Boris Tadić will continue his three-day visit to Italy on Saturday, meeting with Roman Catholic Church leader Pope Benedict XVI.
Tadić will also be talking to the Vatican secretary of state and foreign minister before meeting with the Pope.
He will discuss questions related to the joint goal of improving relations between Serbia and the Vatican.
Serbian ambassador to the Vatican Vladeta Janković said that Tadić's visit is very important to relations between the two countries.
"The visit is important in order to continue stable and ascending relations between the two countries. It is a meeting with a senior state official, and I think that it is important for our public to understand that the Pope is both a state leader and the leader of the Catholic Church in the whole world," Janković said.
He said that it is important to separate church from state, adding that Serbia had invited the Pope to visit Belgrade several years ago.
"The Pope was invited to visit, but the Vatican is avoiding it, and as far as I know, he has not been on such visits if the majority of churches that the country does not support such a visit. Therefore, a confirmation is needed from a majority of churches in order to realize the visit. As far as the state is concerned, there are no problems," Janković said.
He reminded that the Vatican has not recognized Kosovo's independence because it "believes in the power of international law."
Janković added that there will be discussion of the Vatican supporting Serbia's European integration efforts, along with bilateral talks, focusing on the position of the Catholic Church in Serbia.