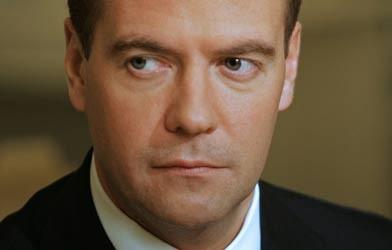 Russian President Dmitrij Medvedev will visit Slovenia on Wednesday, Slovenian media say. Medvedev is scheduled to watch the return leg of the Slovenia-Russia World Cup qualifying match.
Russians won 2-1 in their first match in Moscow. Slovenian PM Borut Pahor and his counterpart Valdimir Putin watched the match, days after both countries signed a deal on the construction of the Slovenian leg of the South Stream.
Media in Slovenia have no information whether there will be a bilateral meeting between Medvedev and Slovenia's top officials.