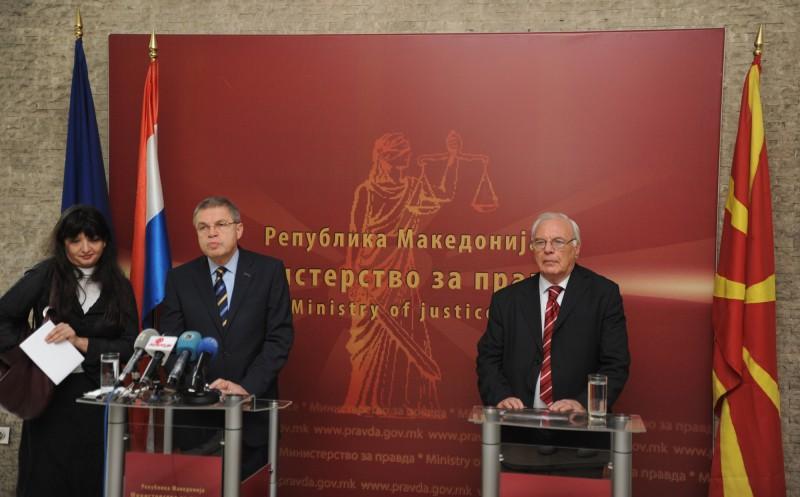 The Netherlands will support visa liberalization and the start of Macedonia's EU accession talks, Dutch Justice Minister Ernst Hirsch Ballin said on Monday.
He made the remarks after the signing of a Memorandum of Intent for the Dutch MATRA Programme – project on strengthening the national penitentiary system in line with the internatioanl and European standards. Dutch justice minister and his Macedonian counterpart Mihajlo Manevski inked the memorandum on Monday.
Minister Ballin said he was reassured that Macedonia has made a good progress in the past 20 years and that it is time for the country to start the EU accession talks.
Minister Manevski said the signing of the memorandum will help Macedonia speed up the implementation of European standards. He also added that judiciary reform is going well in Macedonia and that the country will proceed with further reforms.
Projects financed under MATRA programme are designed to help strengthen institutions and build the capacity of central government, local authorities and civil society organizations. Matra is based on the concept of institution-building and strengthening twinning networks between the Netherlands and the Matra target countries.