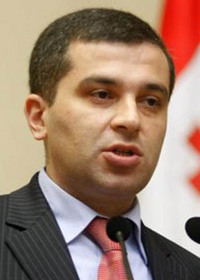 The Georgian parliament has postponed the adoption of the statement on Russia's actions in the territories of Abkhazia and South Ossetia to Tuesday in connection with the fact that Dec.12 Abkhazia will held so-called presidential elections.
No election can take place in the territory where was carried ethnic cleansing and is now in the mode of occupation, Parliamentary Speaker David Bakradze said at today's extraordinary session. According to him, the same position is shared by the international community.
Bakradze said that this issue will be added in a statement that the parliament will adopt on Tuesday. "The Georgian parliament will call on the international community not to recognize the so-called presidential elections in Abkhazia," he said.