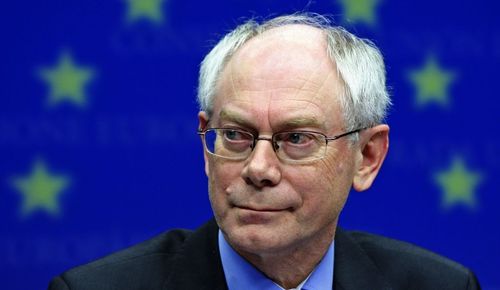 European Council President-designate Herman van Rompuy will pay a brief working visit to Bulgaria on December 14 2009, Bulgarian Prime Minister Boiko Borissov told journalists in Brussels.
Van Rompuy, nominated by EU leaders to head the European Council in a new position created by the Lisbon Treaty, will meet Borissov in Sofia for an exchange of views on various issues, including priority matters for Bulgaria on the European agenda.
The announcement by Borissov came a day after he told a meeting of the European Council that Bulgaria would be prepared to contribute to a proposed EU fund to help developing countries climate change only if all EU funds for Bulgaria were unblocked.