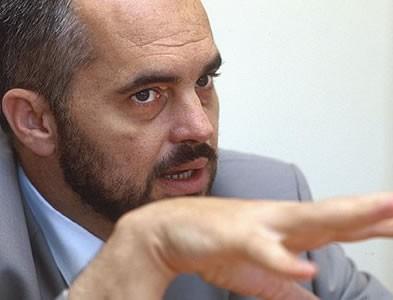 Albania's opposition Socialist Party leader Edi Rama urged the government either to recount the ballots cast in June parliamentary elections or hold another.
Rama reiterated the demand at late Monday's protest rally in Drac. He accused Prime Minister Sali Berisha of election fraud, saying he should be held responsible for the economic crisis that the country is undergoing.
Rama said the opposition won't quit protests and urged Berisha to open ballot boxes or step down.
"The Socialist Party deputies won't enter the parliament as long as Berisha upholds the opposition's demands," Rama said.