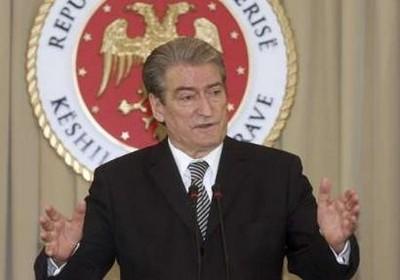 Albanian Prime Minister Sali Berisha has been re-elected as leader of the governing Democratic Party (DP).
The party convention voted 1.204 to 5 late on Monday to retain Berisha.
He was the only candidate and will serve a four-year term. In his address to party convention, Berisha said the Democratic Party changed the country's history because it delivered free elections and implemented its political platform set up at the very formation of the party 19 years ago.
Berisha pledged to integrate the country into the EU community and boost foreign investments. He also vowed to fight the organized crime.
Albania's opposition Socialist Party is boycotting parliament, accusing the Democrats of fraud in June parliamentary elections. The opposition demands vote recount.
Berisha urged the Socialists to end the boycott and comply with election results.