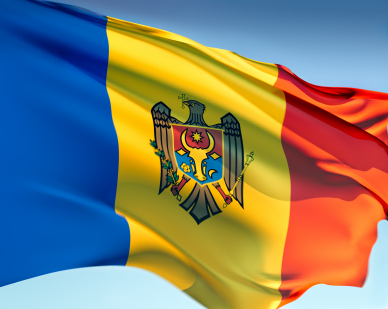 Moldovan Prime Minister Vlad Filat on Wednesday ordered barbed wire removed from the former Soviet republic's border with Romania.
'It is a shame to maintain barbed wire up against a friendly nation in the 21st century, when borders of all Europe should be transparent and people move freely,' Filat said.
The Moldovan prime minister, a senior member of Moldova's newly installed pro-Europe ruling coalition, made the remarks at a ceremony in the capital Chisinau while formally appointing a new commander of Moldova's border troops.
Moldova's border troops command should have a plan for dismounting and carrying away all barbed wire stretching along a 450-kilometre common border with Romania 'by the end of the week,' Filat said.
Moldovan voters in July parliamentary elections gave a narrow majority to a four-party alliance of pro-Europe parties.
Leaders of the alliance, called 'The Coalition for European Integration,' have pushed for rapid Moldovan integration into EU economies and better relations with Moldova's western neighbours, particularly Romania.
Relations between Chisinau and Bucharest were strained during Communist control of Moldova's government from 2000 until the middle of this year. Moldova's Communist Party, now in the opposition, supports close Moldovan relations with Russia, Moldova's largest trading partner.