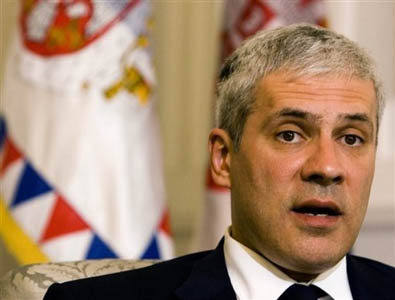 Serbian President Boris Tadić says that Serbia would apply for EU candidacy when it was sure of a positive outcome.
Serbia's move would come when the nations of Europe were ready to welcome its candidacy with "open arms", he told a conference held at the Serbian parliament, called "The EU and the Lisbon Treaty: A New Chance for Serbia".
"The time is not too far away, it is near. I have told you enough," Tadić said.
Serbian President said that he was pleased with the EU's liberalization of visas and the activation of the interim trade agreement with the EU, adding that association with Europe and the preservation of the country's territorial integrity in Kosovo and Metohija remain Serbia's priorities.
He added that Serbia was determined to continue its cooperation with the Hague Tribunal, and that the level of that cooperation was at its maximum at the moment, as it would continue to be in the future.
"We are doing this for ourselves, and it is an element of a prerequisite for reconciliation in the former Yugoslavia," Tadić remarked.