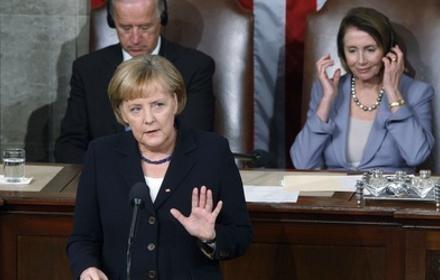 German Chancellor Angela Merkel said that Macedonia and Iceland are expected to start accession negotiations with EU in 2010.
The German Chancellor urged parliamentarians to discuss subjects, which are of great importance for EU and mentioned the EU enlargement as well.
EU Council announced that they're to discuss the status of Macedonia and Iceland for start of accession negotiations with EU. Citizens' opinions on which countries should join EU will be included in our discussions", Merkel said.