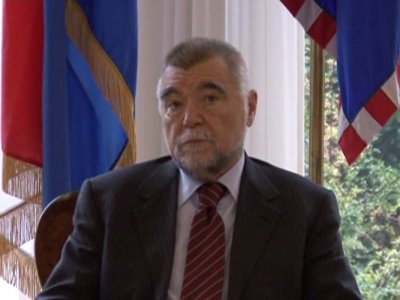 Outgoing Croatian President Stjepan Mesić has decided to shorten prison time of Siniša Rimac by one year.
Rimac was sentenced to eight years in prison when Croatia's Supreme Court ruled that he personally took part in the executions of ethnic Serb civilians in the Pakračka Poljana region of western Slavonia in late 1991.
Rimac was also on trial for the murder of 12-year-old Aleksandra Zec and her parents – a family of wealthy Zagreb Serbs murdered in December 1991.
According to allegations, Rimac took part in those murders as well, as a member of a group commanded by Tomislav Merčep.
Merčep was at the time an adviser to the Croatian interior minister.
Although the group underwent trial and made statements admitting the crime, those statements were never admitted to evidence due to a procedural error.
The public and media accused then prosecutor Vladimir Šeks for this twist of events.
Merčep himself, who was mentioned in connection with crimes committed against Serbs in Zagreb, Vukovar, Pakračka Poljana and Gospić, never faced trial.
Earlier, Mesić also decided to shorten jail time of Stjepan Grandić by two years.
Grandić was a member of the so-called Gospić Group, found guilty and sentenced to ten years for organizing the killing of 23 Serb civilians from Perušić, near the town of Gospić, in the fall of 1991.