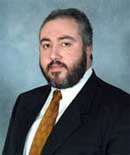 Today Georgian State Reintegration Minister Temur Yakobashvili left for France to submit the Georgian strategy for the discussion.
Georgia will mull the state strategy towards South Ossetia and Abkhazia in the Council of Europe's (CE) Committee of Ministers Feb.3. The committee will determine the Council of Europe's role in implementing the strategy.
Georgia is likely to familiarize the international community with its strategy.