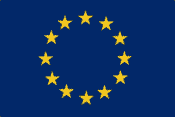 A delegation of the European Parliament (EP) will pay a visit to Macedonia on Wednesday.
The MEPs and their colleagues from Macedonian Parliament will hold the seventh session of the Macedonia-EU Joint Parliamentary Committee. 
The delegation comprises Zoran Thaler – rapporteur on Macedonia; Alojz Peterle – MEP from Slovenia, former spokesperson of the Greek foreign ministry Georgios Kumucakos, as well as three MEPs from Spain, Romania and the Netherlands.