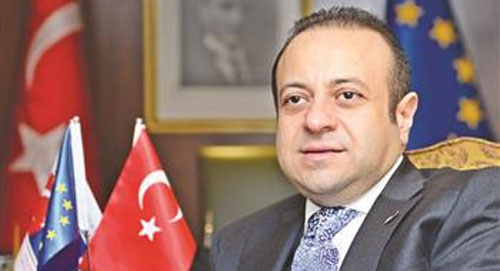 Turkey's membership will contribute to EU growth, Turkish EU Minister Egemen Bagis said on Tuesday during a conference in Ankara on an EU project for capacity building in governorates.
Bagis said Turkey would make the EU cake bigger, rather than reducing in size the slices of other EU member countries.
"The EU will begin to shed their prejudices if we can disseminate this project at the grass roots level. When EU countries look at Turkey, their worries will be alleviated, rather than exacerbated," the Minister said, addressing a gathering of government and EU officials.
"Then will the EU members realize the fact that if Turkey joins the EU, their slices do not get smaller; the cake gets bigger."