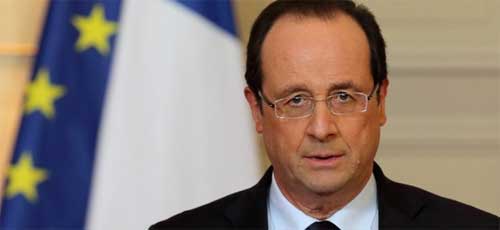 Mali's sovereignty over almost all of its territory will be restored within "a few days", French President Francois Hollande promised as French troops prepare to pull out.
The announcement came as Paris scrambled Wednesday to verify a claim by Al-Qaeda's north African branch that it had executed a French hostage in retaliation for France's military intervention in Mali.
"In the last phase where we are, almost the entire territory will return to Mali's sovereignty in a few days," Hollande said during a dinner with representatives of the Jewish community in France.
Hollande spoke shortly after his Prime Minister Jean-Marc Ayrault told parliament that French troops would begin pulling out of troubled Mali "from the end of April".