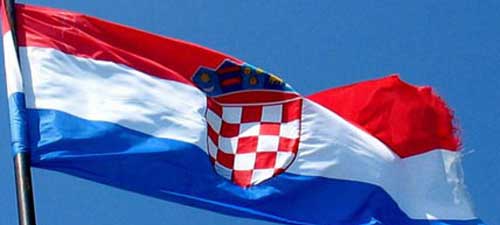 The European Commission gave Croatia a clean bill of health today in its final check before the Balkan state joins the EU in July, but said it would keep watch over corruption and crime.
Marking the end of Zagreb's decade-long effort to join mainstream Europe, European Union Enlargement Commissioner Stefan Fuele said Croatia had met expectations.
"Croatia has fulfilled all the conditions for joining … I think it is an excellent example to other candidate countries," Fuele told a Croatian government session where he presented the final monitoring report.
Croatia will be the bloc's first new member since Bulgaria and Romania joined in 2007. The other EU hopefuls in the Balkans – Serbia, Macedonia, Bosnia, Montenegro, Albania, and Kosovo – have yet to start entry talks.
Zagreb concluded EU accession talks in June 2011 and will join on July 1, once its accession treaty has been ratified by all current 27 members. In the past two years, the government was required to complete the restructuring and sale of its ailing shipyards and resolve a banking dispute with Slovenia.