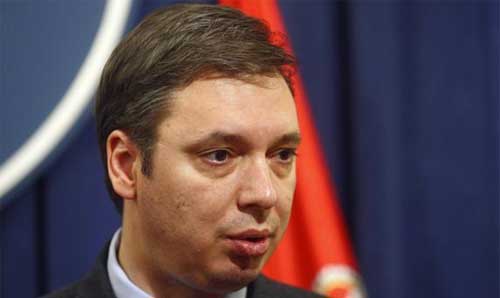 Serbia's First Deputy PM and Defense Minister Aleksandar Vucic met with Russian Defense Minister Segey Shoygu in Moscow on Thursday morning.
The main topic of the meeting will be preparation of the agreementon military-technical cooperation that should be signed during the Russian minister's visit to Serbia on October 1-2.
The two officials will also discuss the purchase of MiG-29 M2 planes and two new radar systems.
They will also talk about the Serbian-Russian humanitarian center based in the southern town of Niš.