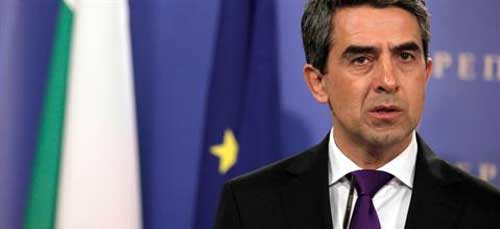 Bulgarian President Rosen Plevneliev will hold consultations with political parties in relation with the protests across the country.
"I will launch consultations. It will take a few days and I hope for a responsible attitude, not for what we saw at the meeting of the Consultative Council for National Security. Now I am holding consultations with the political parties represented in the parliament on Monday and Tuesday", Plevneliev said.
"I will certainly enlarge the focus of my consultations and I hope that by the end of the week I will hear a lot of representatives of Bulgarian political parties. Bulgaria is a parliamentary democracy. The parliament plays a decisive role. The political parties represented in the parliament bear their own huge responsibility before the nation right now. They have to make the decision, make clear commitments and I, as a president, am ready to work around the clock for that, but I also commit to enlarging the perimeter, because otherwise the protest will be systematic. Everyone who enrages Bulgarian voters and crosses the boundary that must not be crossed will get such an attitude. It is apparent that we are on a new page from the Bulgarian history", the Bulgarian President concluded.