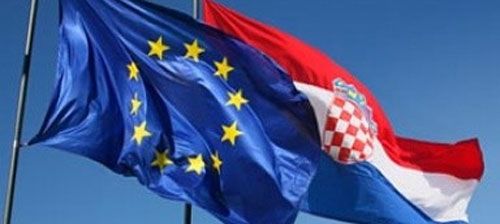 The celebrations on June 30 and July 1 to mark Croatia joining the EU are set to be one of the biggest international events in the country's history since independence.
In the evening of June 30, the Croatian government will hold a dinner party for its high-level international guests, after which the political leaders will join the public celebrations in Zagreb's main square, which will start at 8pm.
Video links will connect the square with Croatia's border with Slovenia, where the Customs sign will be taken down, symbolising the opening of the borders with other EU states.
Revellers in the square will also follow developments on Croatia's border with Serbia, where a European Union sign will be symbolically erected.