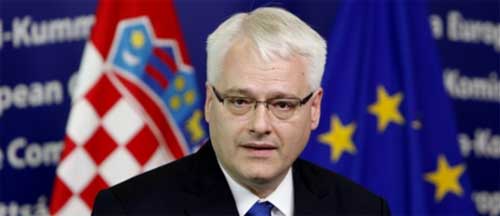 It is in everyone's interest that the whole South-East Europe region be a part of the EU said Croatian President Ivo Josipović.
He also stated that it will be in the interest of all "that Serbia complete the path Croatia has already finished as soon as possible."
"Croatia will support EU enlargement and is also ready to offer technical assistance to Serbia and other countries in the region," Josipović told Radio Television of Serbia.
The Croatian president said the withdrawal of mutual genocide lawsuits between Serbia and Croatia depends on the governments of the two countries, noting that the problems which were the cause of the suits should be settled out of court.