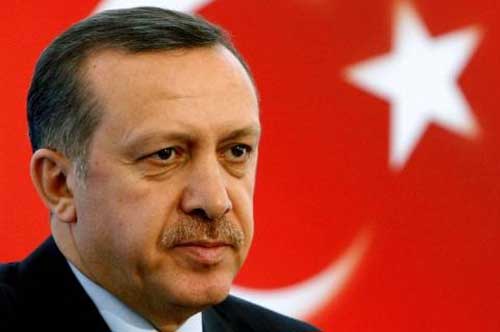 Turkish Prime Minister Recep Tayyip Erdoğan has signaled that Turkey could take action as clashes between Kurds and al-Qaeda-linked al-Nusra Front fighters rage just over Turkey's border with Syria, saying his government remains patient regarding developments on its borders but that he couldn't say how long that patience would last.
"The developments in Syria have crossed our borders and caused deaths in our country. We are patient for now. But how long [we will stay patient?]" Erdoğan said during a speech at the Haliç Congress Center on Sunday.
On Monday, Cabinet members were expected to discuss the crisis in Syria.