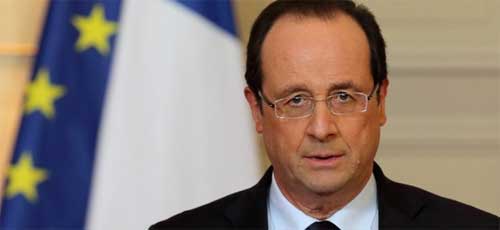 French President Francois Hollande on Thursday welcomed the landslide victory of Ibrahim Boubarca Keita in Mali's presidential election.
In a statement, Hollande praised the large turnout that was "an evidence of the commitment of the Malian voters to restore democracy."
"Ibrahim Boubarca Keita's large victory gave him all the legitimacy to undertake the effort of national recovery and the country's development," the French president said.
He reiterated France's support to help local officials guarantee sustainable security and promote broader democracy in the West African country.