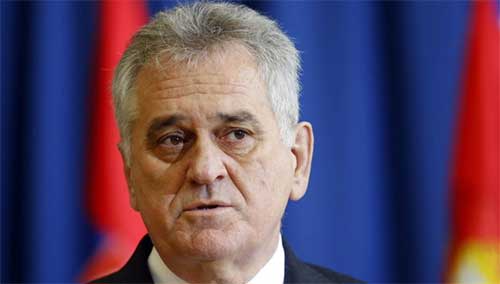 Serbian President Tomislav Nikolić arrived in China on Sunday, where he will over the next four days meet with Chinese leaders and prominent businesspeople.
According to reports in both countries, the visit to China will have both historic and strategic importance and the talks and meetings will be dedicated to the strengthening of the strategic partnership between the two countries, realization of ongoing investment projects, initiatives for new Chinese investments in Serbia, and other forms of cooperation.
On Monday, Nikolić will meet with President of China Xi Jinping, Prime Minister Li Keqiang, and Chairman of the Standing Committee of the National People's Congress Zhang Dejiang. On Tuesday, he will sit down with representatives of Chinese companies which operate in Serbia.