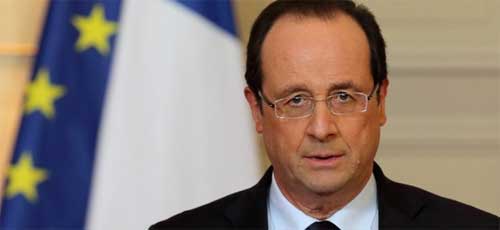 French President Francois Hollande said a military strike on Syria could come by Wednesday and that Britain's surprise rejection of armed intervention would not affect his government's stand.
"France wants firm and proportionate action against the Damascus regime," he said in an interview to Le Monde daily on Friday. The French parliament is due to meet on Wednesday for an emergency Syria session.
Hollande said the British parliament's rebuff would not influence the course of action Paris would take.
"Each country is free to choose whether to take part in such an operation or not. That holds true for Britain and France," he said.
The French leader, who had vowed to "punish" President Bashar al-Assad's regime for an alleged chemical weapons attack on August 21, said "there was a body of indicators pointing to the responsibility of the Damascus regime."