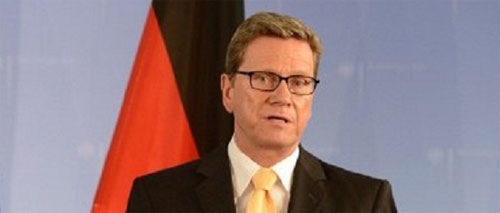 German FM Guido Westerwelle has been quoted as saying that his country was "neither asked to, nor is considering" taking part in a possible attack on Syria.
"We are in favor of the UN Security Council finding a joint position and for the UN inspectors to conclude their work as soon as possible," Westerwelle told the Neue Osnabrucker Zeitung.
AFP said that this was an excerpt from a statement that will be published by the daily on Saturday.
In London, the British parliament voted against the country's involvement in a possible military intervention in Syria, but in Paris, French President Francois Hollande said told the daily Le Monde that he still supported "taking firm punitive action over an attack he said had caused irreparable harm to the Syrian people."