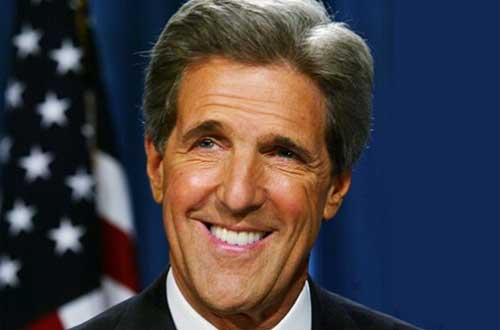 US Secretary of State John Kerry will seek to rally EU support for military strikes against Syria after a G20 summit failed to resolve bitter divisions between Washington and Moscow.
Kerry will press the case for punitive action against Syria after what the United States says was a chemical weapons attack by the regime of President Bashar al-Assad near Damascus, despite a lingering deep split among global powers.
On Friday, US President Barack Obama and Russian leader Vladimir Putin failed to resolve their differences at the summit in Saint Petersburg as half of the G20 called for a "strong" response to last month's alleged chemical attack.
Kerry is to hold talks with the European Union's 28 foreign ministers in Lithuania, which currently holds the EU's rotating chair, with the bloc itself sharply split.
Only France has said it is ready to take part in military action, while Britain — whose parliament voted against any involvement — and Denmark have expressed support.
France was one of four European nations — with Britain, Italy and Spain — that signed a statement Friday at the G20 meeting calling for a "strong international response" to the chemical attack widely attributed to the Assad regime.
The statement, signed by 11 of the G20 nations — but not by Germany — said the response would "send a clear message that this kind of atrocity can never be repeated".