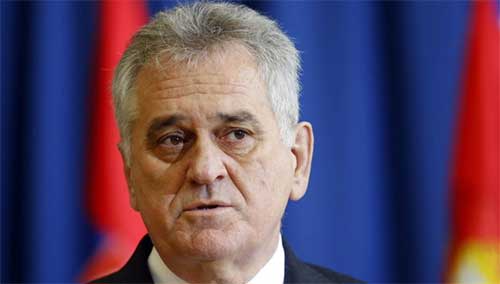 Serbian  President Tomislav Nikolić said after a meeting with UN Secretary-General Ban Ki-moon that he informed the UN chief about "all the problems in Kosovo."
These range "from the judiciary to the local elections," the Serbian president stated.
The meeting was excellent, open and friendly, Nikolić said.
"He wanted to learn a lot more about what Serbia had done lately, especially in Kosovo, in relation to the talks with the provisional institutions in Priština, as well as the negotiations with the EU," Nikolić stated.
The president said he had informed Ban openly about all the problems related to the local elections in Kosovo, which Belgrade had invited the Serbs to vote in, adding that the Albanians "now wanted to portray the elections as being held in an internationally recognized country."