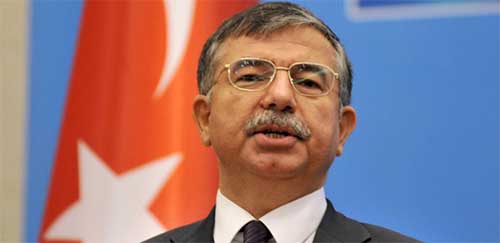 Turkish Defense Minister İsmet Yılmaz has said that Turkey's missile deal with China will not create any problems between Turkey and the US, citing statements made by United States Secretary of Defense Chuck Hagel on Thursday, while Republicans in the US Senate have reportedly urged the US administration to pressure Turkey to abandon its decision to purchase the Chinese missile system.
Speaking in the northwestern province of Bolu on Saturday, Yılmaz commented on Turkey's recent decision to select a Chinese company to produce its long-range air and missile defense system. Responding to criticism over the missile defense deal, Yılmaz referred to recent statements made by Hagel and NATO Secretary-General Anders Fogh Rasmussen underlining that the decision was up to Turkey and added that the decision made by the Defense Ministry is in Turkey's national interests.
"The American secretary of defense made a statement saying: 'We don't have any problem with Turkey. Turkey is our friend and ally in NATO. We cooperate with it so the purchase of missile systems won't create any problem between Turkey and the US ' The NATO secretary-general also said: 'This is a national decision of the state. We have to respect its decision.' We considered what was in Turkey's interest and took the best decision. We believe that the best is this," Yılmaz said.
Saying that Turkey's interests are the government's priority, Yılmaz said that out of the offers made by the four firms bidding in the Turkish tender, China's bid better suited Turkey's needs, namely the transfer of technology, co-production, delivery in short time and a reasonable price. The defense minister claimed that the ministry chose China as it was in Turkey's interests and the decision was not another country's business or problem.