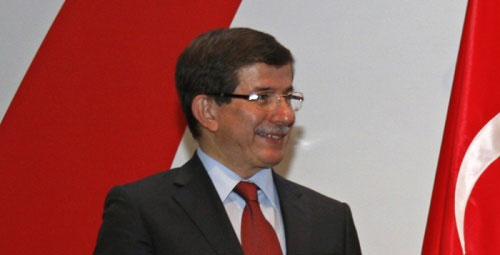 Turkish foreign minister has rejected claims that his country is supporting terrorist and radical groups in Syria, putting the blame on world's inaction for rapid proliferation of the fighters linked with terrorist organization.
Ahmet Davutoglu said that Turkey doesn't support any terrorist organization or radical groups in any part of the world, accusing the regime of Syria's embattled President Bashar al-Assad of being responsible for the emergence of the radical groups.
The foreign minister's remarks came at a time when critics frequently blame Turkey for supporting the fighters affiliated with the al-Qaeda in Syria while clashes increased between Kurdish militants and radical fighters in northern Syria.
Davutoglu blamed the Assad's actions and the inaction of the international organizations for causing choas and mayhem in Syria, referring to the deadlock in the UN Security Council because of Russian and Chinese opposition.
He added that Syria didn't have radical groups two years ago while putting the number of radical fighters across the country at "thousands." He said the way to prevent the radicalization of the Syrian crisis is to find a solution to the nearly three years of conflict in the country that has now left more than 100,000 people dead.
When asked who are financing these groups, Davutoglu said "we don't know."