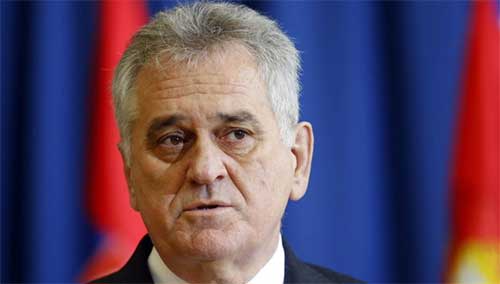 Serbian President Tomislav Nikolić stated on Thursday that the unilaterally declared independence of Kosovo "cannot be recognized."
This is true "because Serbia has the support of the UN Security Council," according to Nikolić.
To mark UN Day, Nikolić conferred with Resident Coordinator for Serbia and Resident Representative of the UN Development Program Irena Vojackova-Sollorano.
Nikolić said that Serbia was "fully committed to the UN and that it would have been much better if some of the country's internal problems were resolved with the mediation of the world organization."
Nikolić said that Serbia's stand on non-recognition of Kosovo's unilaterally declared independence has the support in the Un Security Council, adding that this bears exceptional importance for Serbia.
Vojackova-Sollorano delivered to Nikolić a letter in which UN Secretary General Ban Ki-moon authorized her to perform the duties on behalf of the UN, the president's press service stated.
The UN official said that she wishes to encourage cooperation with Serbia's government bodies during her mandate and thus contribute to improvement of the economic situation in the country.