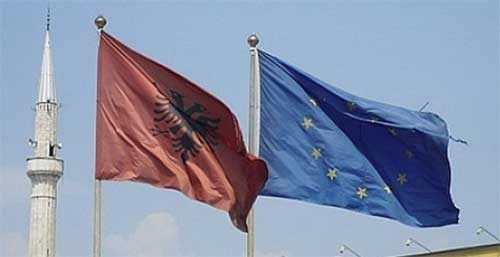 A senior Albanian official said Thursday a EU delegation will make a key assessment of the country's readiness for EU candidate country status, which could be an opportunity for Brussels to know the Balkan country better.
Albanian Minister of European Integration Klajda Gjosha made the remarks while meeting with the European Union's Working Party on the Western Balkans Region (COWEB).
"We believe this visit will be an opportunity for your delegation to get to know from very close Albania's progress. We pledge to intensify all the reforms related with EU integration of the country," she said.
COWEB is responsible for issues concerning the EU's relations with the Western Balkans region, of which Albania is a member country.
Gjosha said it is an important moment for Albania as it pursues EU candidate country status, and introduced to the delegation the concrete measures the government is undertaking.
"For Albania, getting the status of the EU candidate country will be a signal of the undertaken reforms yielding results and it would encourage us to proceed with the reforms," Gjosha said.