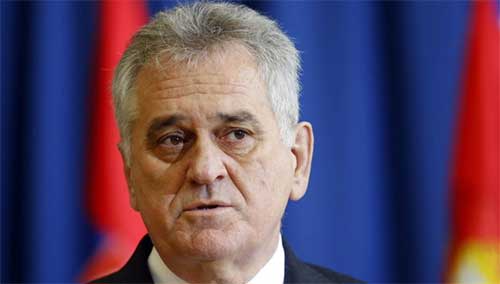 Serbian President Tomislav Nikolić met on Thursday in Belgrade with Secretary General of the Council of Europe (CoE) Thorbjorn Jagland.
Nikolić said during the meeting that "Serbia is making moves in the right direction" and that he "sees no reason why it should continue to be under any form of monitoring."
"We are doing everything we can to make our administration fully efficient so Serbia could become a modern and prosperous country and our people able to enjoy the same kind of standard as enjoyed by the citizens of developed European states," the Serbian president's press office quoted Nikolić as saying.
He emphasized that Serbia has already done much to establish a permanent and sustainable stability in the region and that it will continue to do so in the future.
Nikolić said he is satisfied about the results achieved to date by the Serbian delegation to the Parliamentary Assembly of the Council of Europe, which he said is comprised of young enthusiasts who are guided by general interests, rather than the interests of their parties.