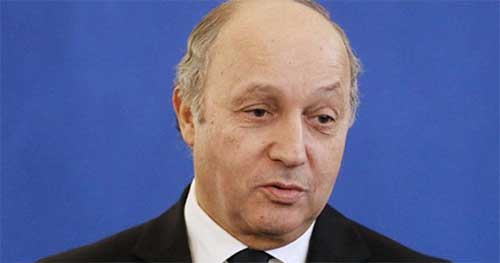 In the wake of severe violence in several parts of Ukraine on Tuesday, when at least 25 people died, France is gearing up to ask for European Union sanctions against authorities in Ukraine, probably the President and security-related Ministers.
Already on Tuesday, Foreign Minister Laurent Fabius condemned what he said was "indiscriminate use of force" by security forces and he called for renewal of dialogue between the parties.
Speaking after a regular Cabinet meeting, Fabius asked by journalists for a reaction on Wednesday, said France "cannot remain indifferent" and would be consulting with Germany and probably pushing for sanctions, "France Info" radio reported.
Government sources said President Francois Hollande told the Cabinet meeting that France believed "individuals" responsible for the violence should be held accountable and that these people should be targeted by "individual EU sanctions." Sanctions are likely against President Viktor Yanukovitch and security officials and ministers.