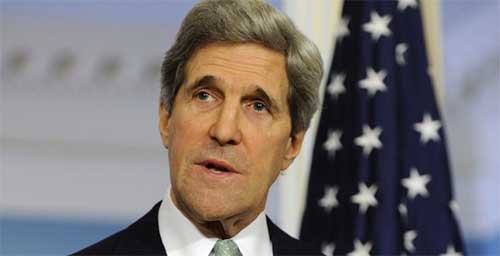 US Secretary of State John Kerry says he will not hold any talks with Vladimir Putin until Moscow is ready to consider the US proposals for tackling the crisis in Ukraine.
The United States wants to see a genuine commitment for diplomatic resolution of the situation by Russia before it sits down to negotiate. According to Kerry, this has been made extremely difficult by Russia's incursion and tightening of military presence in Crimea.
Russian Foreign Minister Sergei Lavrov calls the US's proposals unsuitable since "they take the situation created by the coup as a starting point", the BBC quotes.