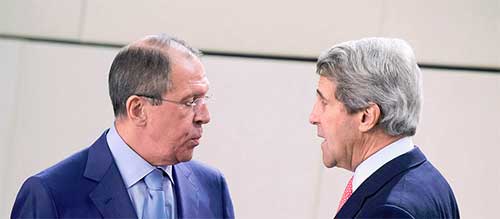 U.S. Secretary of State John Kerry began one-on-one discussions Sunday night with Russian Foreign Minister Sergei Lavrov, in an effort to find a solution to the crisis in Ukraine, which has ratcheted up tensions between Moscow and Washington, supported by EU.
Diplomats said the two men were meeting at the residence of the Russian ambassador and said neither spoke substantially before starting talks.
U.S. sources said that there would be no general press release in the immediate future and discussions could be extended in months.
Both senior officials were invited to meet French Foreign Minister Laurent Fabius while in Paris, but especially for a visit.