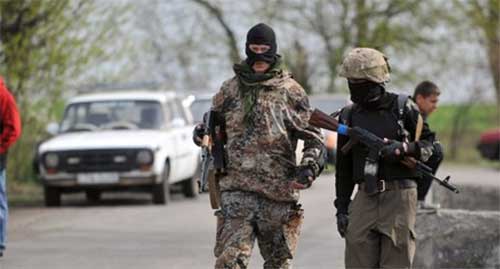 Ukrainain forces say at least 150 rebels have been killed during heavy fighting in the east of the country.
According to Kiev officials, the army virtually sealed off the town of Mykolayivka after attacking six posts of separatists.
Four soldiers were reportedly injured as a result.
No official comments have been made by the leadership of the self-proclaimed "Donetsk People's Republic", which claims control over the region where Mykolayivka lies.
Clashes between pro-Russian activists in Ukraine's Donetsk and Luhansk regions were renewed after a temporary ceasefire between rebels and so-called "anti-terrorist" units expired this week.
Wednesday saw a fresh diplomatic initiative to deescalate the situation, with Foreign Ministers of Ukraine, Russia, Germany and France agreeing to start talks on a new truce in the Donbass by Saturday.