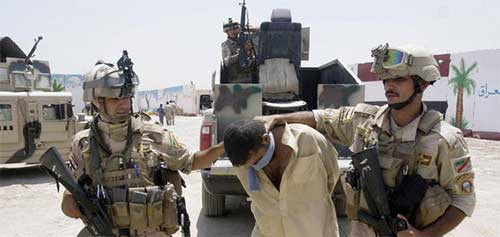 Clashes between Iraqi troops and Sunni militants west of Baghdad killed at least four children today as the United Nations announced its highest level of emergency for the Arab country's humanitarian crisis in the wake of the onslaught by the extremist Islamic State group.
Since their blitz offensive in June, the al-Qaeda breakaway group has overrun much of Iraq's north and west and driven out hundreds of thousands from their homes.
The push has displaced members of the minority Christian and Yazidi religious communities and threatened Iraqi Kurds in the Kurdish autonomous region in the north.
The UN has yesterday declared the situation in Iraq a "Level 3 Emergency", a development that will trigger additional goods, funds and assets to respond to the needs of the displaced, said UN special representative Nickolay Mladenov, pointing to the "scale and complexity of the current humanitarian catastrophe."
The Security Council also said it was backing a newly nominated premier-designate in the hope that he can swiftly form an "inclusive government" that could counter the insurgent threat, which has plunged Iraq into its worst crisis since the US troop withdrawal in 2011.