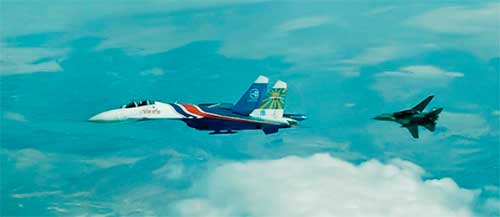 NATO Thursday said it detected and monitored four groups of Russian military aircraft conducting significant military manoeuvers in European airspace over the Baltic Sea, North Sea/Atlantic Ocean, and Black Sea on 28 and 29 October.
These sizable Russian flights represent an unusual level of air activity over European airspace, said the Alliance in a statement.
It noted that NATO jets were on standby throughout the duration of both Russian flights and Russian aircraft were continually tracked using Allied assets on the ground and in the air.
NATO said it has conducted over 100 intercepts of Russian aircraft in 2014 to date, which is about three times more than were conducted in 2013.
The statement said that scrambles and intercepts are standard procedure when an unknown aircraft approaches NATO airspace.
However, such flights pose a potential risk to civil aviation given that the Russian military often do not file flight plans, or use their on-board transponders.
This means civilian air traffic control cannot detect these aircraft nor ensure there is no interference with civilian air traffic.