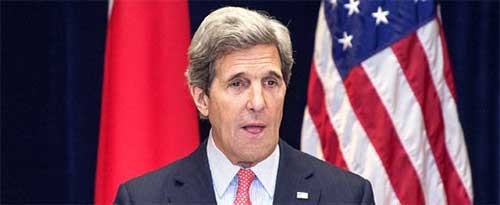 A global fight against Islamic State militants will likely take years to fully succeed, but nations are prepared to engage "for as long as it takes" to defeat the bloody insurgency, U.S. Secretary of State John Kerry said on Wednesday.
Nearly a year after the extremist group overran key cities in western Iraq, diplomats from more than 60 counties and international organisations gathered in Brussels to plot a way forward against what has since become one of the world's worst terror threats.
The insurgency now stretches across much of northern Iraq and Syria, and has attracted thousands of foreign fighters from around the world, including Europe. Its elusive leadership is flush with financial support from illicit donations and black-market oil sales.