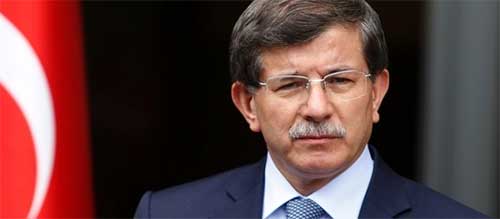 Turkish Prime Minister Ahmet Davutoğlu, who is visiting Brussels this week, offered to cooperate more with Europe in the fight against the terrorist Islamic State in Iraq and the Levant (ISIL).
Davutoğlu is currently visiting Brussels and trying to highlight common grounds with the EU and expressing Turkey's readiness to work with them in every field. EU lawmakers expressed concern over decreasing levels of freedom of speech in Turkey, on a day when prosecutors in Turkey launched an investigation into a newspaper for reprinting excerpts from French satirical newspaper Charlie Hebdo.
European Council President Donald Tusk avoided directly criticizing Davutoğlu when they met on Thursday.
"We might have differences of opinion on the cartoons of Charlie Hebdo. I am sure that some in the EU also disagree with what they say. But we will defend their right to say so. For Europe this is a question of fundamental values," Tusk said after his meeting with Davutoğlu.
In a speech to diplomats before meeting Tusk, Davutoğlu offered to do more to "close the border" to ISIL's foreign fighters travelling through Turkey, a transit point for some before they return home to Europe.