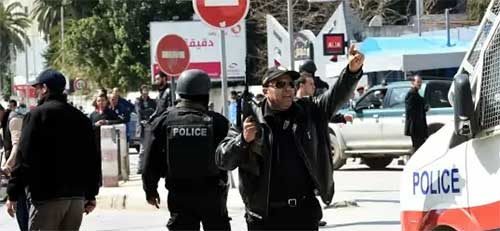 Algeria's Minister of Maghreb Affairs, African Union and Arab League Abdelkader Messahel has underlined the importance of countering terrorism and organized crime committed by organizations due to instability.
The minister made the remark on Sunday during a meeting with his Egyptian counterpart Sameh Shukry on coordinated arrangements for an expected gathering of foreign ministers of Egypt, Italy and Algeria to discuss the situations in Libya.
Messahel referred to serious spread of "terrorist" organizations in Libya, calling for supporting efforts aiming to form a national government to put an end to the country's crisis.
The two ministers stressed the necessity of continuous consultations and coordination between Egypt and Algeria on the situations in Libya and efforts exerted to support a peaceful settlement and combat terrorist organizations, Spokesman for the Egyptian Foreign Ministry Badr Abdel-Atti said in a statement.
They also discussed the agenda and goals of the expected meeting, he said, adding that the issue of illegal immigration was also discussed by the two ministers.