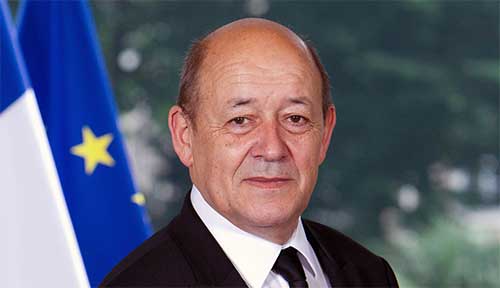 There will only be a political solution in Libya," said French Defence Minister Jean Yves Le Drian Tuesday, adding that the United Nations Special Representative and Head of the United Nations Support Mission in Libya Bernardino Léon is holding consultations today and tomorrow in Berlin to reach a political solution.
At the end of his meeting, Tuesday in Tunis, with Prime Minister Habib Essid, the French Minister said that "those who advocate a military solution in Libya are empowering the Islamic State, who are just looking for that."
Le Drian, who has participated since Monday in the meeting of the 5+5 Initiative of Defence Ministers of the two shores of the Mediterranean, said that his meeting with the PM focused on the two countries' concern on the rise of terrorism, namely in Libya and the repercussions of illegal immigration through the Mediterranean.
He reiterated France's full support to Tunisia, particularly during this reconstruction period.
The meeting also turned on developing bilateral military co-operation as "the two countries are facing serious threats and important challenges," he noted.