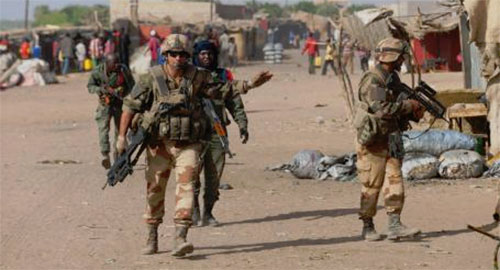 The French President confirmed Monday, in Algiers, that a military operation against a Libyan site where the terrorist Mokhtar Belmokhtar was took place, adding that there is a "great probability" that this terrorist was killed in this operation.
"The operation took place and was able to hit a site, there are high probabilities that Belmokhtar is on this site. There is an array of information which suggests that he was killed in this operation," he said in a press conference at the end of his visit to Algeria.
He said that "there is a great probability that Belmokhtar was killed in this operation," adding that the death of this terrorist "was announced several times and I do not want there to be a repetition on this subject."
The French President's declaration comes following information reported by press agencies reporting an American strike in Libya on Sunday against this terrorist, reporting him dead.