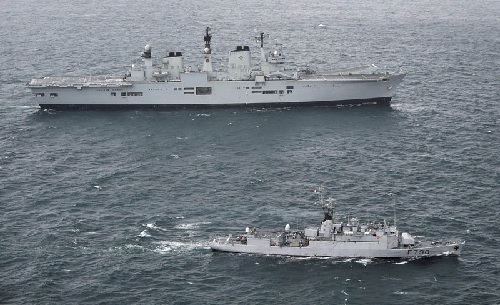 NATO warships have entered the Black Sea ahead of military exercises this weekend. The training aims at reaffirming the US-led alliance's commitment to defending the member states, in the wake of Russia's apparent military aggression in eastern Ukraine.
The exercises will cover crisis response operations and strengthening interoperability between NATO and other international fleets. Naval forces from Bulgaria, Romania, the US, Greece, and Turkey will be involved, Ukraine Today reported.
Last month, a Russian bomber made close passes over a US guided-missile destroyer on exercises in the Black Sea, the latest sign of growing tensions in relations between NATO and Moscow, the worst since the Cold War, according to political analysts.