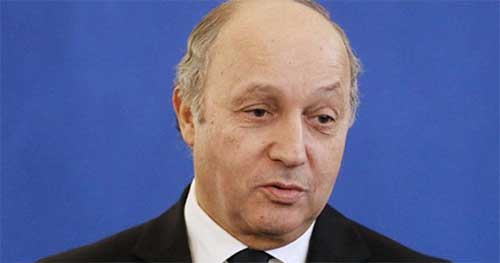 French Foreign Affairs Minister Laurent Fabius was to visit the Central African Republic (CAR) Monday before travelling to Ethiopia for A UN conference on development finance.
Fabius's fifth visit to the CAR's capital Bangui in less than two years was planned to show support for President Catherine Samba-Panza, the French governmetn said.
Fabius was also to meet Prime Minister Mahamat Kamoun to sign a comprehensive budgetary aid agreement worth eight million euros, a significant portion of which will be used to finance election preparations.
Presidential and parliamentary polls are to be held in October and November respectively.