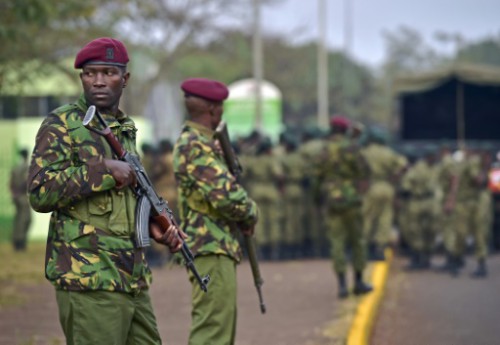 Ouagadougou – The chief of the recent coup attempt in Burkina Faso was detained Thursday by government forces in order to face trial, local media reported.
General Gilbert Diendéré had taken refuge in the residence of the representative of the Catholic Church in the country and agreed to go into custody only after negotiations Diendéré guaranteeing life, reports.
Diendéré led the 1200 members of the Presidential Guard in a coup last month, taking the interim president Michel Kafando, interim Prime Minister Isaac Zida and two captives ministers September 16.
Under pressure from the regular army and West African leaders, the coup leaders have agreed a few days later to hand power back to civilian authorities.
The interim government was reinstated last week and announced Friday that he was dissolving the presidential guard.
Earlier in the week, Diendéré-called "uncontrolled" elements of his supporters to surrender and avoid a "bloodbath", speaking on Omega FM radio.
The coup leaders had opposed plans to integrate the presidential guard in the military.