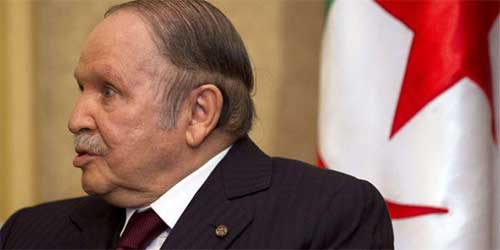 Algerian President Abdelaziz Bouteflika has dissolved the long-standing military spy directorate known as the DRS, creating a new agency under the control of the presidency in another step to ease the military out of politics, security sources said.
Bouteflika, rarely been seen in public since he suffered a stroke in 2013, began curbing the military's influence before his re-election in April 2014, in what analysts said was preparation for his eventual departure after more than 15 years in power.
But the decree to shut the Department of Intelligence and Security, or DRS by its French initials, and replace it with the Direction of Security Services is a significant move to restructure the intelligence apparatus.
Despite presidential elections, analysts say, Algeria's politics has long been dominated by the ruling FLN party elites and the military, who engage in backroom manoeuvring for political influence in the North African OPEC state.
Bouteflika last year removed Mohamed Mediene, the DRS for more than two decades, sidelining someone who had been a major figure in past behind-the-scenes power struggles.
Mediene, one of whose nicknames was the "King of Algeria," had long played the role of political kingmaker, analysts said, influencing leadership choices in backroom tussles between civilian and military factions even while trying to maintain stability among them.
The decision to dissolve the DRS has yet to be published in the official gazette.
But security sources familiar with the decision said General Athmane Tartag, a retired DRS chief, will led the new intelligence agency from his office at the presidency.
Since Algeria's 1962 independence from France, the military has long played a role in politics.
But during the country's 1990s war with extremist fighters, the DRS extended its sway over political parties, media and economy in the name of security.